CIA PRINTED CIRCUIT BOARDS LTD
Our focus and expertise in the PCB Industry boosts a long trusting history and excellent Quality and Delivery service track record in the supply of all types of Printed Circuit Boards from Simple to Complex Circuits. From Fast Turn, Prototypes, Small Quantity to Large batch production we can fulfil the majority of any PCB requirement requested of us. From design to Volume manufacturing, we aim to be your number one strategic PCB partner of choice.


From your schematic drawing we offer a full CAD/CAM PCB design services from pcb design experts. Gerber files and mechanical drawings ready to manufacture.


PCB Design for Manufacture Analysis

PCB Design assistance and design for manufacture analysis at the quotation stage. Front end engineering to achieve the best utilization of materials and the best options to manufacture cost effectively.


PCB Prototype and Quick Turn Production

As a support for R&D in Europe and America we provide a PCB Prototype and QuickTurn production service for all PCB technologies locally.


New Product introduction / Manufactruing instructions Verification / Fist Article, Samples approval for all Low, Medium & Volume production. for all pcb technologies. Order placement and progress chasing to ensure an on time delivery.


PCB QC, QA and Lab Analysis

The PCB production process is controlled by our QA managers and quality inspectors. In Europe and USA we also have PCB Laboratory services for PCB Failure Analysis and any defect verification.


Our logistics solutions meet our customer needs, from safety buffer stocks, Consignment Stock Management, JIT to Kan Ban. Our principal logistics partner is DHL Danzas for air and sea freight consolidation.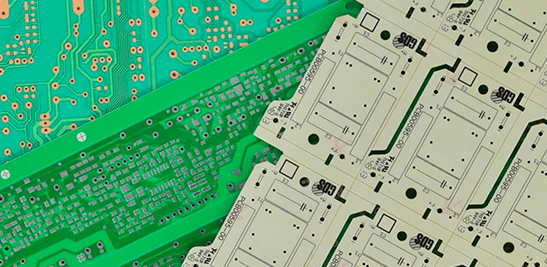 | | |
| --- | --- |
| Material | CEM1, CEM3 & FR4 |
| Finish | OSP, ENTEIK, HAL Pb Free, NiAu & Chemical Sn |
| Techonology | Silver, copper amd carbon ink links. Punching |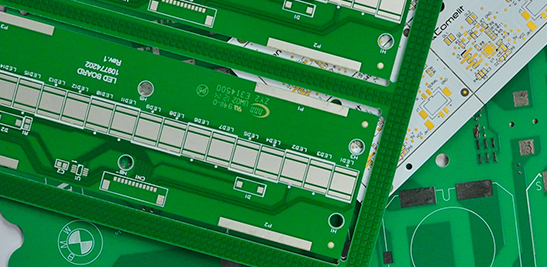 | | |
| --- | --- |
| Material | ALUMINUM BASE UPTO 4mm Thickness |
| Finish | OSP, ENTEK, HAL Pb Free, NiAu & Chemical Sn |
| Techonology | Single sided, Routing, Laser Cutting & Punching |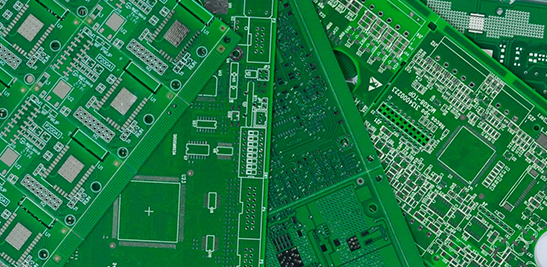 | | |
| --- | --- |
| Material | CEM1 – STH) CEM3 & FR4 - PTH |
| Finish | OSP, ENTEK, HAL Pb Free, NiAu ENIG & Chemical Sn |
| Techonology | Silver, Carbon and Copper Plated Through Holes |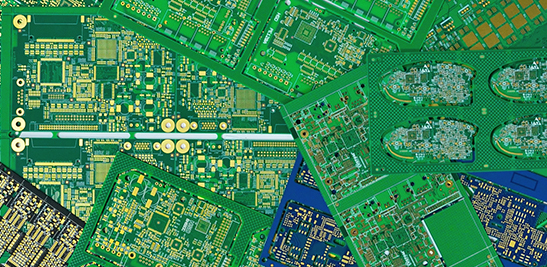 | | |
| --- | --- |
| Material | FR4, FR4 HIGH TG, HIGH FREQUENCY |
| Finish | OSP, HAL Pb Free, NiAu, Sn, ENIG & Chemical Sn |
| Techonology | Fineli, Thin core, Controlled impedance, Embedded copper coins, Heavy cooper and laser drill hdi. |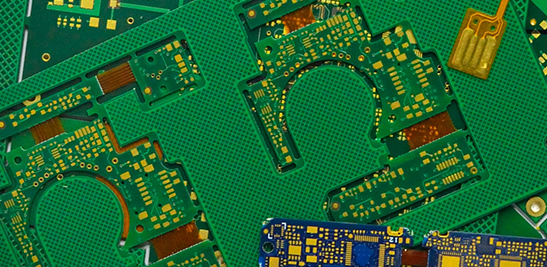 | | |
| --- | --- |
| Material | Mylar flex, Kapton PI, PI + FR4 |
| Finish | HAL Pb Free, NiAu ENIG & Chemical Sn |
| Techonology | Multilayer flex rigids |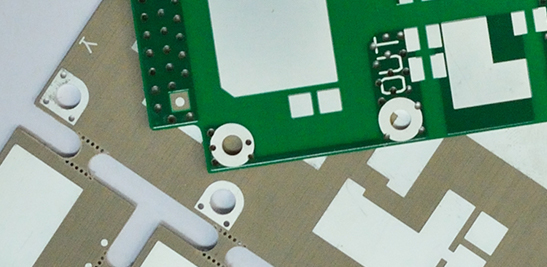 | | |
| --- | --- |
| Material | ROGERS, ARLON, PTFE, RT DUROIDS |
| Finish | OSP, ENTEK, HAL Pb Free, NiAu ENIG & Chemical Sn |
| Techonology | High frequency |
PCB MANUFACTURING FACILITES



Location
Chengdu, Sichuan Province
Plant
40,000 sqm
Staff
400 – Growth plan to 600
Approval
IATF 16949, ISO14001, ISO9001, UL
Production Cacity
60,000sqm/month - Growth plan in progress to 100,000 sqm
Products
1 AL, 2L – 12 Layers, Low Medium to Volume



Location
Chengdu, Sichuan Province
Plant
40,000sqm
Staff
440 – Growth plan to 700
Approval
IATF 16949, ISO14001, ISO9001, UL
Production Cacity
70,000sqm/month - Growth plan in progress to 100,000 sqm
Products
1 AL, 2L – 8 Layers, Medium to Volume



Location
Fuzhou, Jiangxi Province
Plant
80,000 sqm
Staff
800 - Growth plan in progress to 900
Approval
IATF 16949, ISO14001, ISO9001, UL
Production Cacity
150,000sqm per month
Products
2L to 10 Layers, Medium to Volume



Location
Huizhou, Guandong Province
Plant
40,000 sqm
Staff
500 – Growth plan to 700
Approval
IATF 16949, ISO14001, ISO9001, UL
Production Cacity
120,000sqm pm grow plan to 150,000 sqm
Products
2L to 10 Layers, Medium to Volume

​​​​​​​PCB MANUFACTURING CAPABILITES

PCB Type
Single Sided Board / Silver Through Hole
Flex Board
Rigid-Flex Board
Double Sded Board
Multilayers
Layers
1L - 2L
1 ~ 6L
2 ~ 12L
2L
4 Layer to 32 Layers
Material Types
CEM-1, FR-1 FR-2 CEM-3, FR-4, Aluminum PCB
PI, PET
PI, PET, FR-4, High TG FR-4, Halogen free FR-4, High Thermal conductive material, High Frequency Material
FR-4, High TG FR-4, Halogen free FR-4, High Thermal, High Frequency Embedded Capacitor & Resistor
FR-4, High TG FR-4, Halogen free FR-4, High Thermal, High Frequency Embedded Capacitor & Resistor
Min. Hole Size
0.7mm by punching 0.3mjm by CNC
0.2mm
0.1 mm Laser Drill HDI to any layer
Min Track & Gap
D/F 0.1/0.1mm
0.075/0.075mm
0.075mm
0.05 mm
PCB Thickness
0.5 ~ 2.0mm
≥0.05mm
0.25 ~ 3.0mm
0.4 ~ 3.2mm
0.4 ~ 3.2mm
HASL: 5 ~ 40um
N/A
HASL: 5 ~ 40um
Chemical Sn, ENIG
ENIG: Ni Min; 2.54um; Au 0.03 ~ 0.05um
Gold - Plate
ENIG: Ni Min; 2.54um; Au 0.0254 ~ 0.0762um
ENIG: Ni Min; 2.54um; Au 0.0254 ~ 0.0762um
OSP 0.15 ~ 0.3um
ENIG / OSP
Gold - Plate + OSP
Gold - Plate + OSP